Lori Lambert - & Brad Lambert - Leading the group, New Outlook is husband & wife team Lori Lyn & Brad Lambert. Lori's been impressing crowds with her upright bass and powerful lead and harmony vocals that are reminiscent of some of the greats. Dolly Parton, Connie Smith, and more. She grew up listening to the Country Gentlemen and Lester Flatt & Scruggs and a huge fan of the Boys from
Indiana.
Brad brings to the band his own style of soul stirrin' and hard-driving banjo pickin'. Brad's lead and harmony vocals are not easily mistaken, he's in a class all his own. Brad's ability to pick up almost any instrument and play along, makes him a well rounded musician. His influences include Lester Flatt and Earl Scruggs, Jimmy Martin and the Stanley Brothers...the music his father turned him onto as a youngster. Terry Baucom and Sammy Shelor top his list as most respected talents in the business today. Lori & Brad also collaborate together by writing much of their material. Currently they reside in Ohio.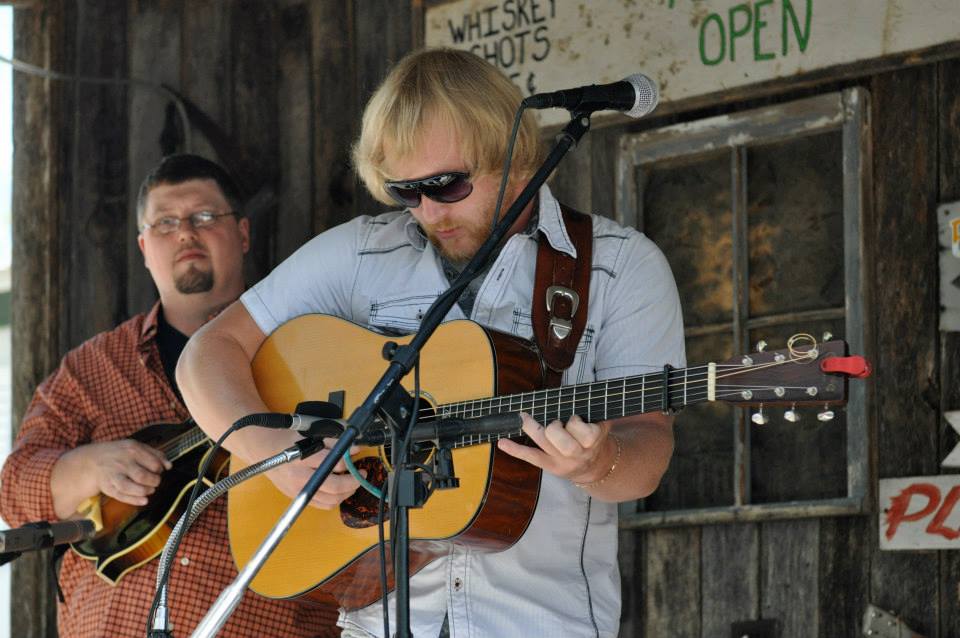 Caleb Daughtery - Caleb began playing guitar at the age of 7 and has never quit. Over the years he has honed his skills and is a highly regarded guitarist ith a smooth voice to match. Daughtery has a broad range of musical influences ranging from Lonesome River Band to Merle Haggard. Caleb makes his home in Connersville, IN.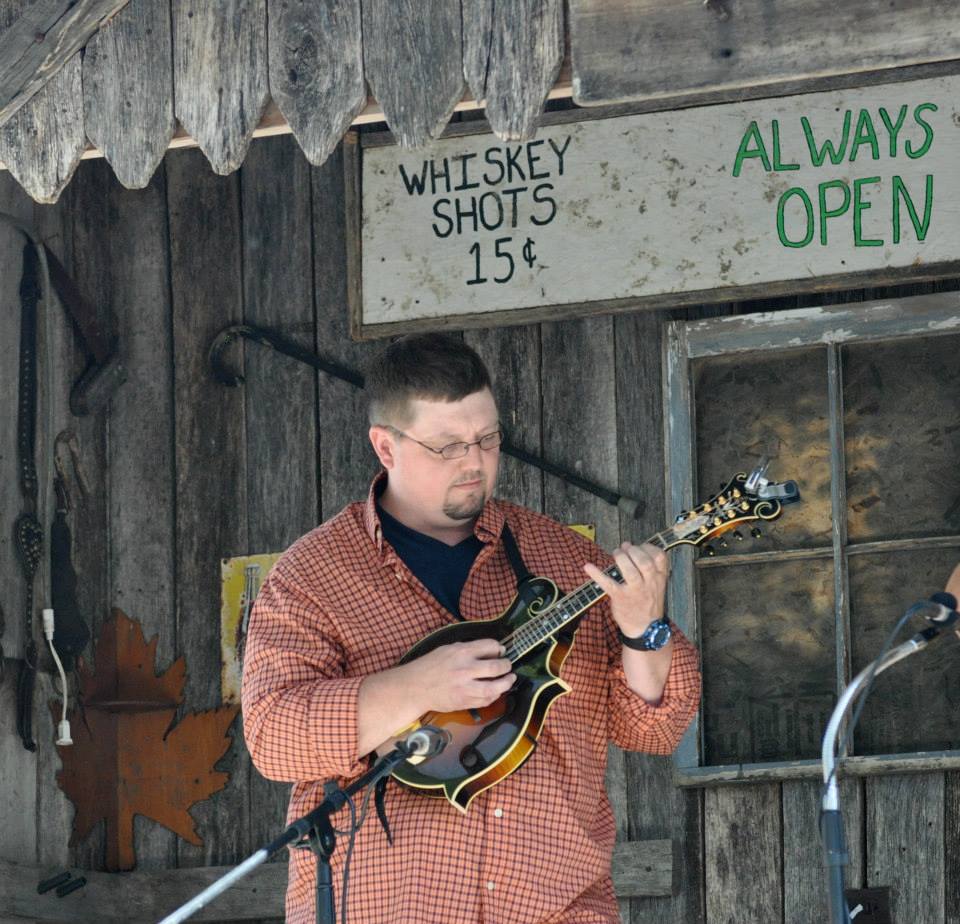 Dewayne Guffey - Makes his home in Bowling Green, KY . Dewayne started picking the guitar at the young age of 4. The good Lord blessed him with a great talent of playing the mandolin!! And oh what a blessing he is! In the early years Dewayne found himself in groups with great
talent such as...Kentucky Heritage, Gary Poe & Classic Grass, Drive Tyme,
& Dayle Eskridge and Changing Times & most recently was a founding member of Hard Tyme Bluegrass which received 7th place in SPIGMA Bluegrass Contest. Dewayne is a unique and gifted stylist and adds to the New Outlook sound.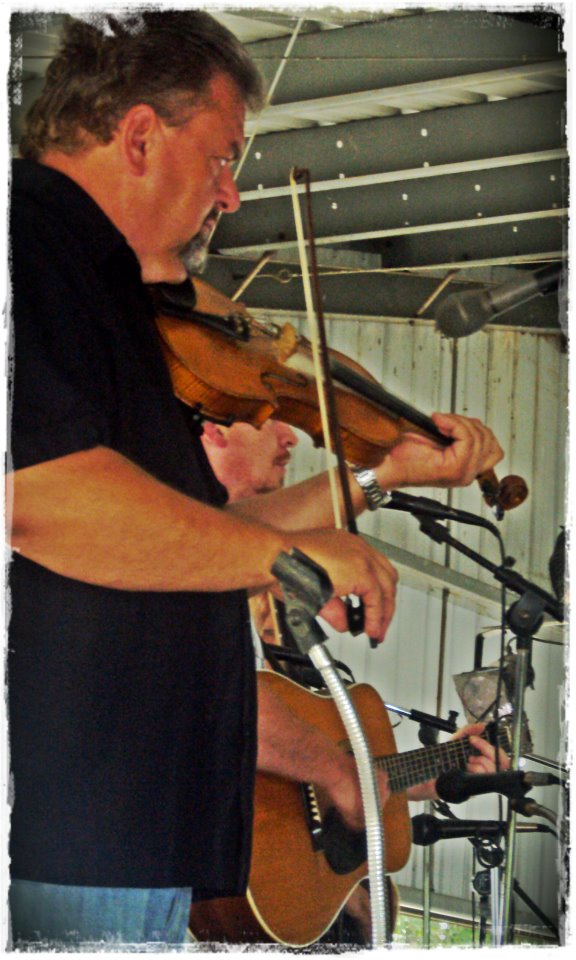 Jeff Hardin - Fiddle - Jeff is described as one of the best fiddle players in the business and for good reason. Jeff has earned the distinction and recognition multiple times as SPBGMA Midwest Entertainer of the Year and Fiddle Player of the Year award. Jeff's talents seem to be endless, as shows in his performances. Having the opportunity to spend a lot of time around and with the late Lester Flatt, Jeff created a friendship with the late fiddle great Paul Warren whose fiddle playing style shows in Jeff's fiddling. His ability to pick a hard driving beat, combined with that Hardin tongue and cheek humor we've grown to love makes Jeff an absolute guarantee that folks will be entertained by this high energy performer. 2012 SPBGMA Midwest Entertainer of the Year Award.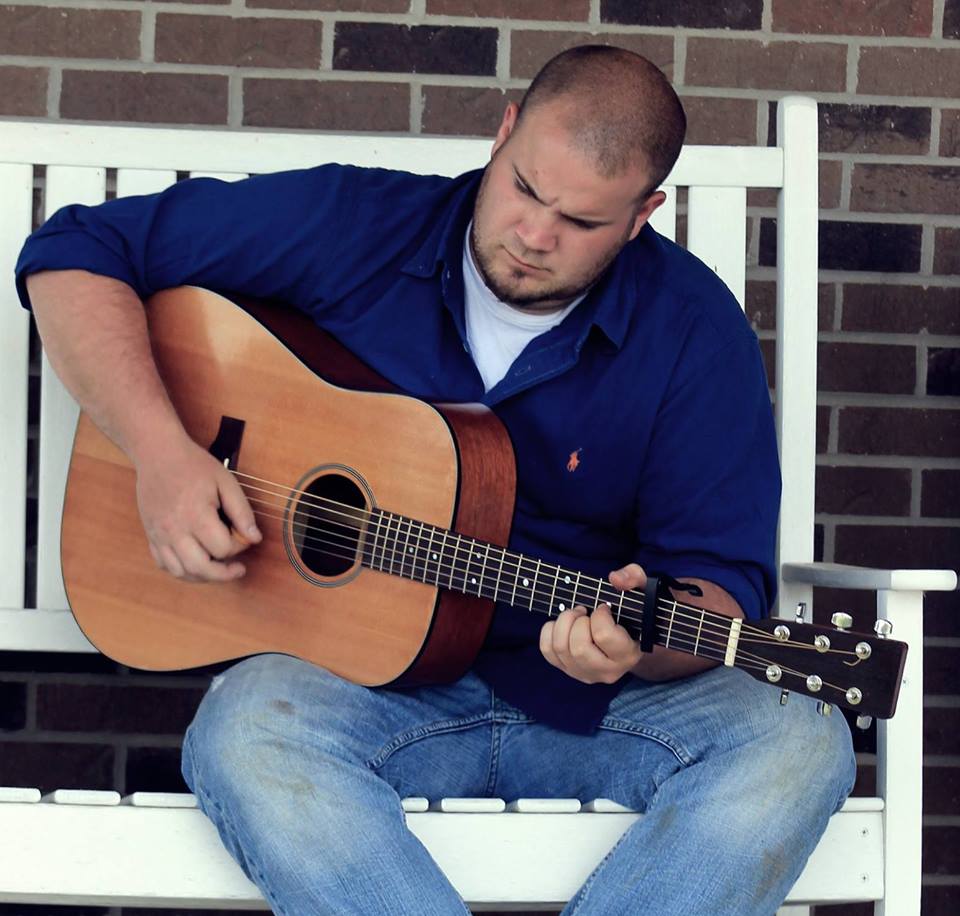 Andrew Peak - Bio to come - Guitar & Mandolin